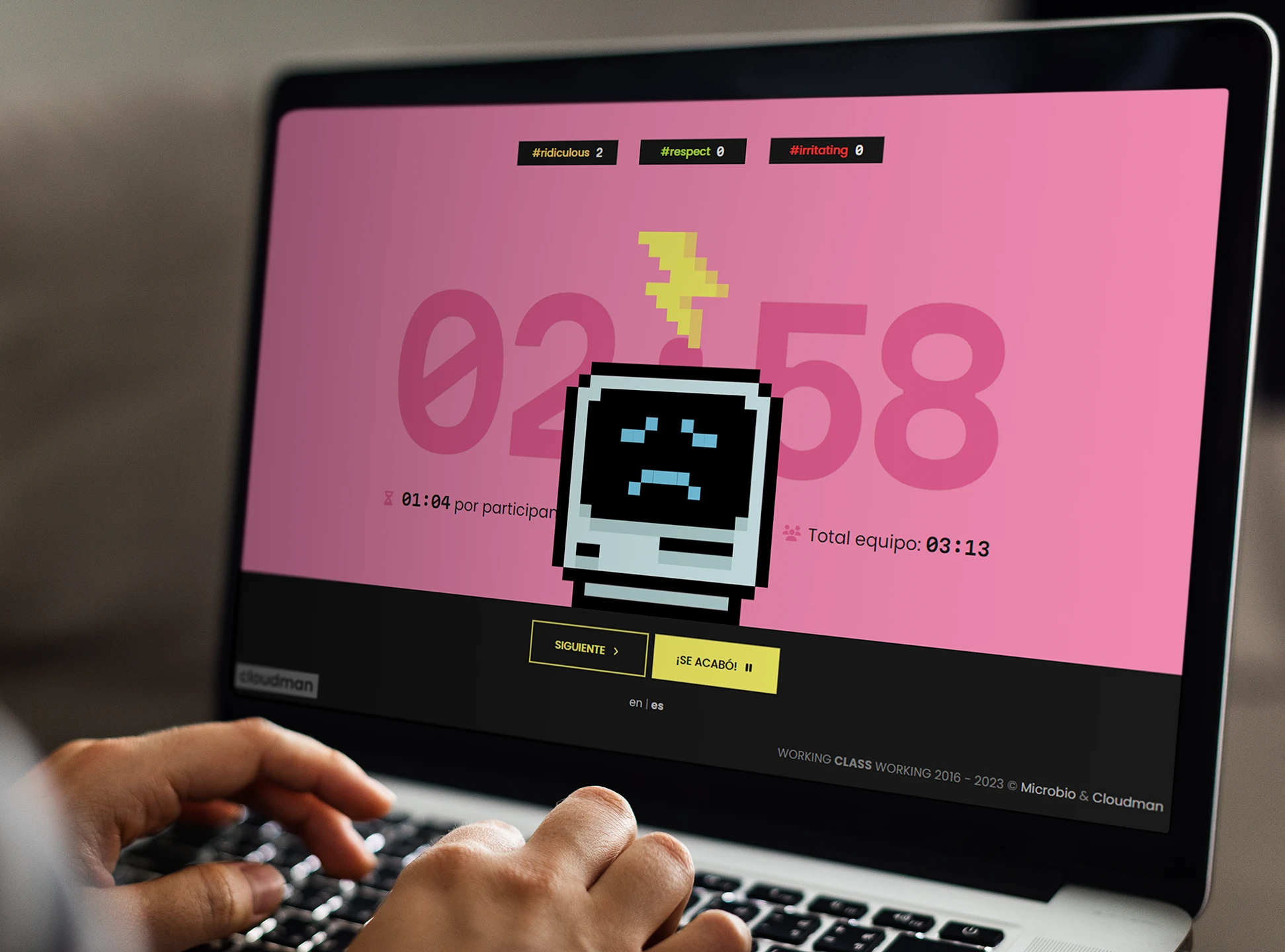 If you're like us and use agile methodologies, you know how important time management is in dailies. We used digital clocks and the good old throat clearing to make this happen.
Together with Microbio, we created Scrumchy with the goal of normalizing and controlling daily speak turns. Without losing our punkness!
Software Features:
Customizable maximum time per participant and time tracking: This allows us to adapt the tool to each situation, keeping track of the time used to make dailies efficient.
Daily management and assessment: Multi-participant, it has several visual aids that help assess how the meeting is going and allows downloading a summary. Our mascot Compi becomes Scrumchy's assistant. But beware, if you go over the time, he gets angry!
Mobile-first, multilingual: We want nothing to stop Scrumchy, so it is designed to work on any device and in both English and Spanish.
Useful Links