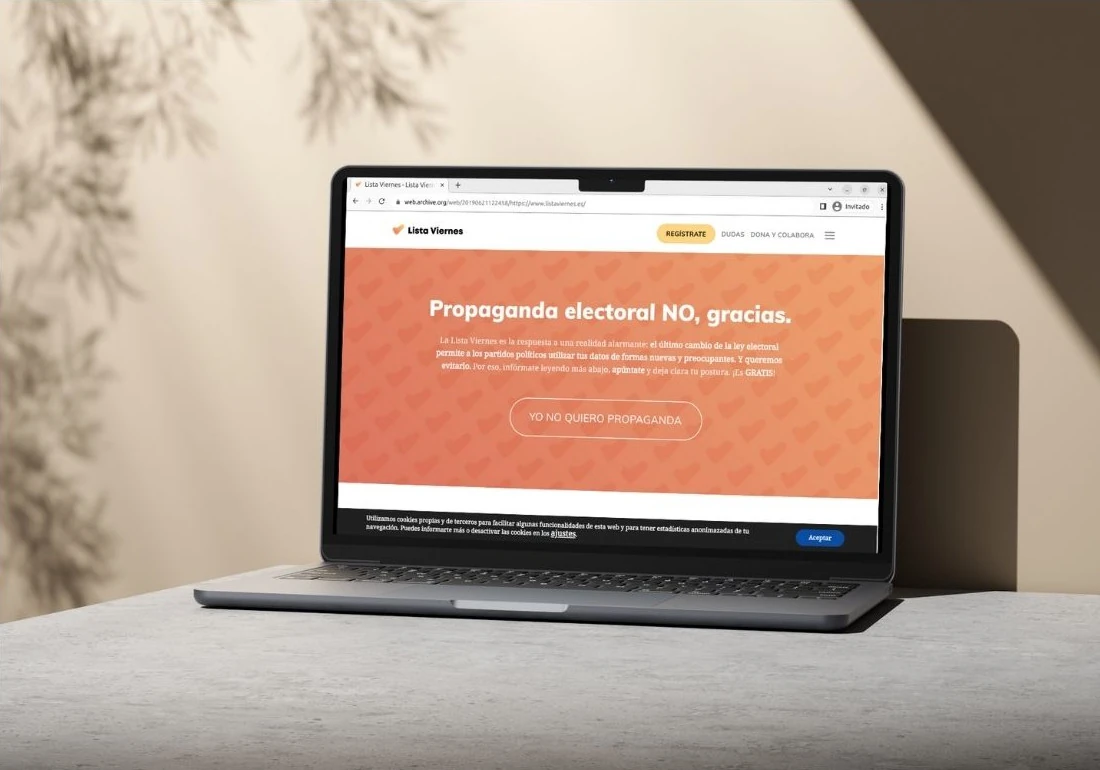 Have you heard of the Robinson List? Well, alongside the Digital Privacy and Rights Foundation, we've built a sister application to avoid unwanted electoral propaganda.
From the application, you, as a citizen, can express your opposition to receiving electoral propaganda.
This project has been carried out for the DIGITAL PRIVACY AND RIGHTS FOUNDATION.