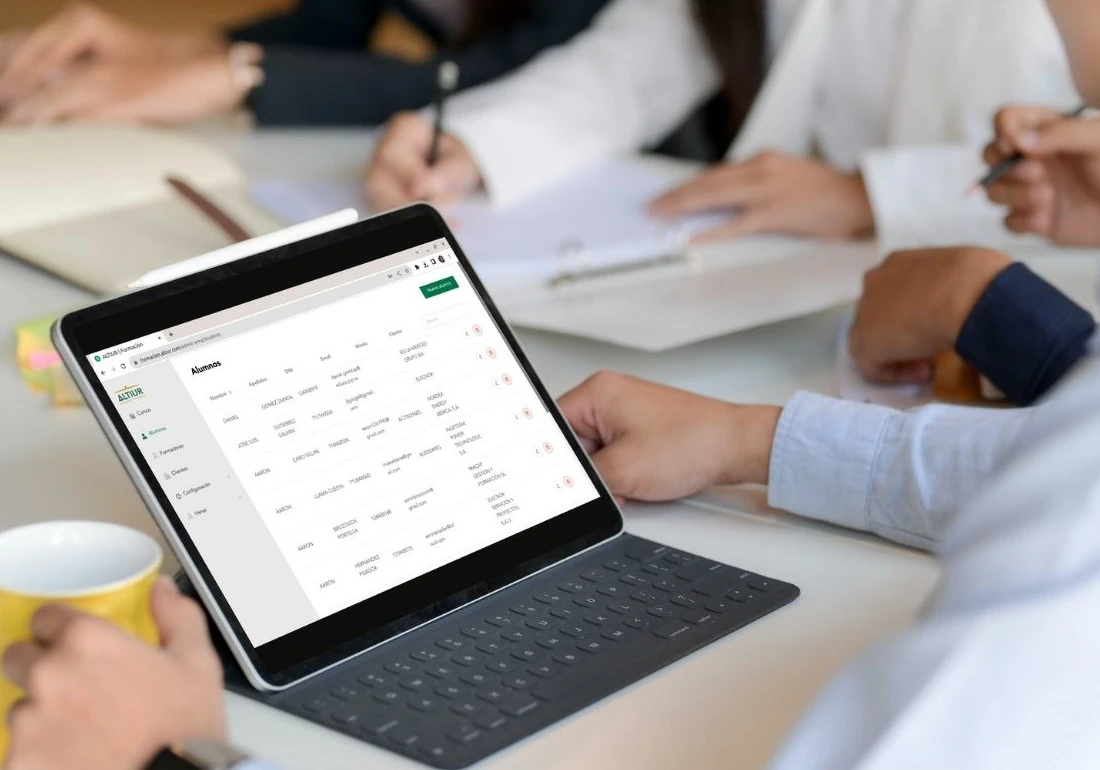 Development of comprehensive software for the management and digitization of accredited on-site courses for training in vertical work, as well as occupational risk prevention. These courses include GWO standards and TELCO courses, as well as customized and generic courses.
The application manages digital signatures, certificates, course management, exams, assessments, attendance control, and the generation of all documentation.
Software Features:
Student Management: The software manages students from different courses, as well as their access and attendance control through digital signatures.
Role Management: The application has versions for students, teachers, and administration, differentiating roles and permissions among them.
Exam Management: We developed the project to be responsive for small screens so that students and teachers can access the course, take exams, fill out assessments, and certify students from their tablets.
Document Management: The main objective of the application was to perform comprehensive documentation management for courses, from attendance and privacy statements to exams and certificates. Additionally, all documentation has been prepared in accordance with standards and quality.